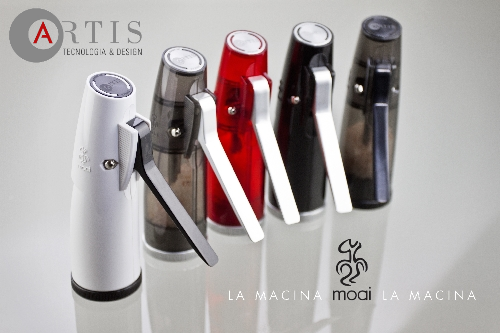 Grinding salt and pepper has never been so easy.
Moai is our new grinder, built with high quality materials and entirely manufactured in Italy.
The design is simple and innovative and it is the result of the collaboration between the Scuola Italiana Design and technological innovation of the company Trasmissioni Buzzolan srl.
Thanks to the mechanism for operation in lever made in aluminum alloy, it is possible to mill using a single hand without difficulty: just press the external lever and release it until it is fully extended.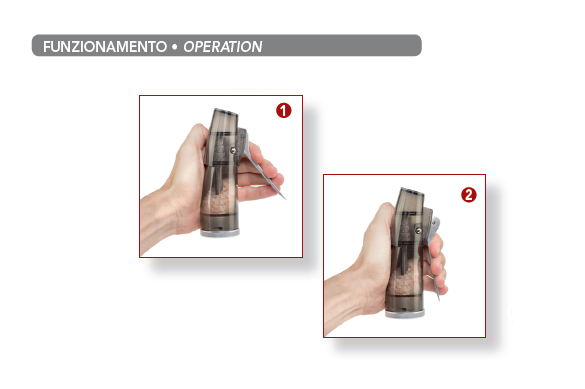 The materials have been chosen with care. The ceramic grinder makes Moai perfect for milling salt and pepper. The outer container is made of highly resistant polycarbonate and is available in different colors: black and white covering or smoke gray and red transparent.
But it is the internal mechanism of stainless steel the real innovative heart of Moai, made with patented numerical control equipment, technology already successfully tested on all our corkscrews, which allows elevate precision, durability and functionality.
Questo post è disponibile anche in: Italian