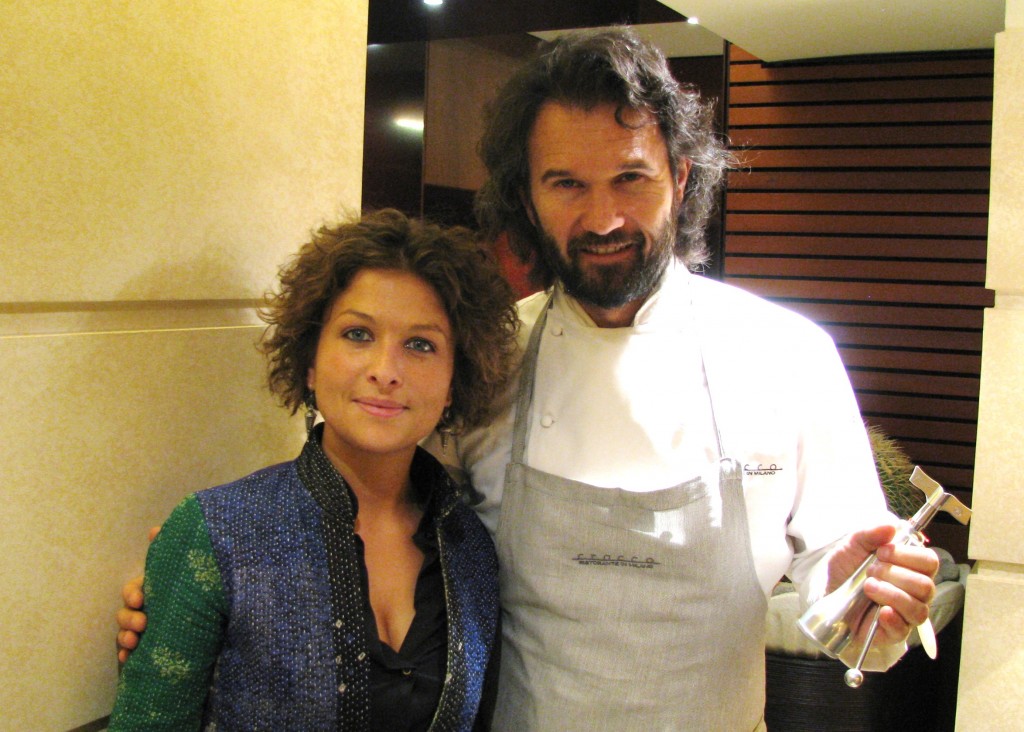 Oh Yes, also Carlo Cracco has decided to try the corkscrews Artis. and we didn't need a talent show to promote them: Artis got graduated "Master Corkscrew" immediately.
Carlo from Vicenza as we are, discovered our products thanks to a mutual friend. He was particularly impressed by the Crick and the Speedy, the two models of which he requested samples for testing them in his restaurant in Milan. "Beautiful and functional," his comment. And if Carlo Cracco says so…
We can see Sara Buzzolan really satisfied in the picture with our Crick and with the National big Carlo!
Questo post è disponibile anche in: Italian