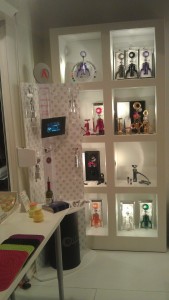 When a piece of Made in Italy crosses borders for us is always a great pride. Even more if that piece of Made in Italy comes from our factory production . Last time we updated you about our first export to China, this time, however, we return to Europe. More precisely, the Netherlands, to Utrecht Design.
Utrecht Design is an e-commerce where the wine & food lovers can find tools and objects to satisfy every need. But it is also a showroom open to the public where to shop in the "old way".
They could not, of course, missing Artis products, and then the Dutch  who rely in Utrecht Design for their purchases, can find  corkscrews, bottle pourers, bottle stoppers, and our production of Nutcrackers. Which are so popular that our Platinum Corkscrew is in the top 50 in sales of the e-commerce.
Our friends from Holland were so kind to send us a picture, the one you see up there. And we are so proud of it, that we share with you.
Questo post è disponibile anche in: Italian