The first thing you do after a victory in cycling ? In these times celebrate with an important bottle and the right corkscrew is essential . Indeed all the winners of the GF Fi'zi:k Città di Marostica, bicycle race that was run under the rain Sunday, April 27 , received as a prize an Artis corkscrew. In fact we have made ​​available our products as a reward for all the top three finishers .
We couldn't miss this appointment. We have already talked about our partnership with Team Beraldo Green Paper, strong cycling team of Lugo (Vicenza ) . Racers of this team were protagonists of the Marathon of Marostica, thanks to Carlo "the Hare" Muraro who got the third place and "The Hawk " Roberto Cunico who cut the finish line in fifth place. Cunico got even  the first of May,  winning the 30th edition of  Dieci Colli Bolognesi .
Good luck to our friends of Team Beraldo  for the upcoming races . New challenges await them , with many bottles to uncork to celebrate!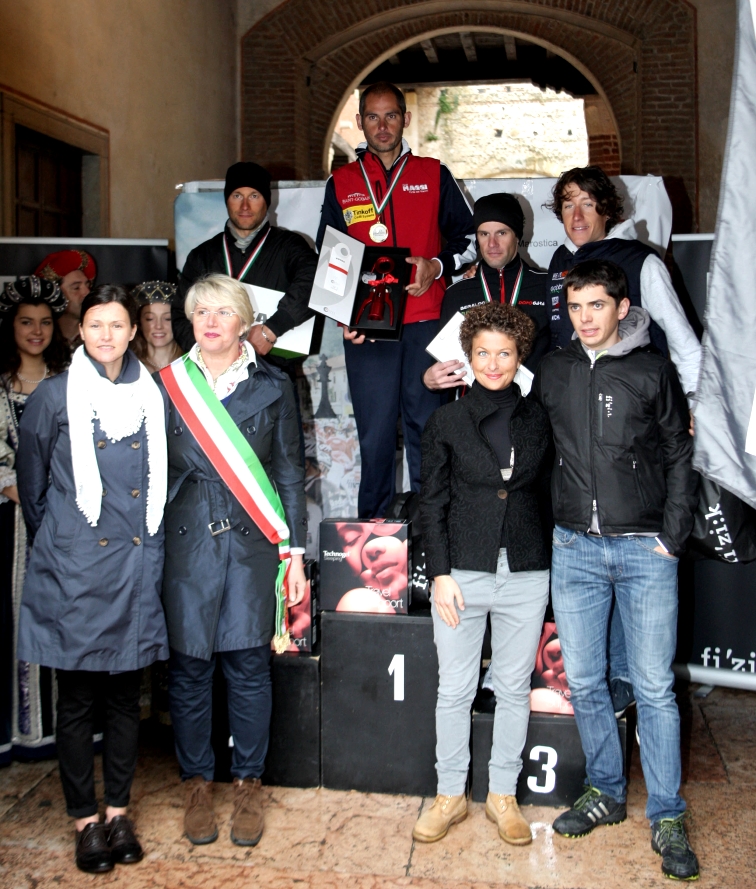 Questo post è disponibile anche in: Italian